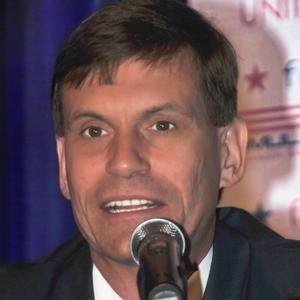 Tavo Hellmund was the founder of the FIA Formula-1 United States Grand Prix in Austin, Texas, the co-founder of the FIA Formula-1 Mexican Grand Prix and a co-founder of the Circuit of the Americas race track in Austin, Texas, including naming the track and drawing/design its racing layout on a BBQ napkin in 2007.
He is considered one of the foremost authorities in the Americas on F1 and the only person other than Bernie Ecclestone to have successfully founded two Formula -1 Grand Prix's in two different countries.
Prior to that, Mr. Hellmund was a member of the organizational team of the 1986 FIFA World Cup.
In 1989 he began competing and winning in various European open-wheel racing series and NASCAR series until retiring from driving in 2004.
In 1993, Mr. Hellmund founded the Safe & Sober® and Racing for Education® programs which connects race drivers and schools to educate students on the necessity of wearing a seat belt, the dangers of drinking and driving and the importance of continuing their education.
Additionally, in 1995 he developed and designed one of the first non-blind spot rear-view mirrors and sold it to General Motors in 1997.
In 2004 he founded Full Throttle Productions, a full service event and promotion company specializing in NASCAR, USAC and F1 events.
Mr. Hellmund is a four generation native Austinite who attended Casis Elementary, O. Henry Junior High, Westlake High School, St. Edward's University and the University of Texas.