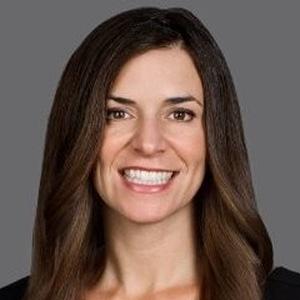 Sarah is an industry leader with a blend of technical knowledge, business acumen, and marketing expertise in emerging technologies and trends.
Over the past 13 years at Salesforce, she has served in leadership roles for the Admin, Developer, and Product Marketing teams as well as in marketing and product leadership for Salesforce Platform, AppExchange and Trailhead. Throughout her career, she has inspired motivated, global teams that have delivered big results. And always, with innovation and creativity at the core of her work.
As President and CMO of Salesforce, Sarah leads a marketing and product management team that define a relevant and differentiated brand across industries. They integrate all marketing activities into seamless digital experiences while outpacing the market with the most innovative products and launches in the industry.
In her previous role as EVP and GM, Platform, Sarah led Salesforce platform, developer and education initiatives while democratizing technology and learning for our community of customers, partners, and developers.
She is passionate about empowering everyone to pursue careers in technology and bridges skills and equality gaps by making technology and learning accessible to all. Witnessing the incredible inequality of women and minorities in STEM careers first-hand inspired her to help spark the Trailblazer movement. She launched Trailhead--Salesforce's free online learning platform that empowers anyone to skill up for the future. Sarah works every day to build a better, more equal world, and change the ratios in tech.
Sarah holds a dual degree in Chemical Engineering and Biochemistry from Virginia Polytechnic Institute & State University. She currently serves as a Board Observer for Tanium and Qualified and is also on the Board of Directors for Phennecs as well as Big Brothers Big Sisters of the Bay Area.
Events featuring Sarah Franklin
Events featuring Sarah Franklin