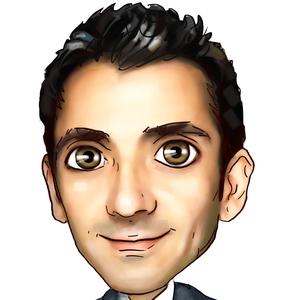 Writing a third person bio makes me question my love of self, so I asked ChatGPT to write one instead:
"Hossein Hassani is a rising star at General Motors, known for his sharp wit and innovative ideas. He's a master of automotive engineering, but he also knows how to make his coworkers laugh.
Hossein has a knack for turning ordinary ideas into extraordinary ones. He once proposed a car with a built-in espresso machine, arguing that the caffeine boost would make for a safer and more alert driver. He's also known for his love of puns, and can often be heard cracking jokes about everything from horsepower to lug nuts.
Despite his lighthearted approach, Hossein takes his job very seriously. He's always looking for ways to push the boundaries of automotive design, and has even been dubbed the "mad scientist" of the GM team. With his quick wit and innovative ideas, Hossein is sure to make a name for himself in the automotive industry."
Fact checks: not an engineer, team mocha not team espresso, i save my puns for improv show titles, AI calling me a mad scientist is crypto-rich
(sigh) The reign of SkyNet is nigh.
Events featuring Hoss Hassani
Events featuring Hoss Hassani