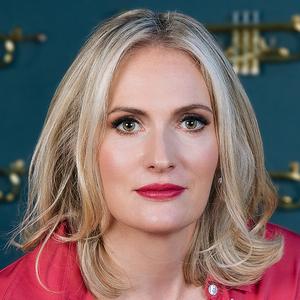 As Chief Executive Officer of peermusic, Mary Megan Peer directs the largest privately owned company of its kind, operating in 38 offices from 31 countries with well over a million titles owned or administered and over 200+ employees worldwide. Peer is a third-generation music publishing executive with a Wall Street background.
Recent signings for peermusic include 6x GRAMMY® award-winning apl.de.ap and Taboo of the Black Eyed Peas. peermusic also signed Poo Bear, the multi-platinum hitmaker with over 500 million records sold (Justin Bieber's "Despacito (Remix)," Usher's "Caught Up"; Chris Brown's "I Can Transform Ya"; Billie Eilish's "Bad Guy (Remix)"; and Dan + Shay's "10,000 Hours"). Most recently, peermusic signed Jonathan Yip and Jeremy Reeves of The Stereotypes, the hit-makers behind Cardi B and Bruno Mars' "Please Me", Justin Bieber's "Somebody to Love ft. Usher", Chris Brown's "Beg for It", Lil Yachty's "Better", and Silk Sonic's "After Last Nite" (with Thundercat and Bootsy Collins)
Mary Megan Peer is setting the standard for international publishing administration, and other global music publishers have flocked to peermusic for sub-publishing (including Hipgnosis, Big Machine, Concord, Sugar Music and BMG).
Mary Megan led the acquisition of the largest independent K-pop publisher in Korea in 2016, adding Korea as the thirtieth country to the company's global network, along with 40,000 Korean copyrights and works by K-pop groups BTS, EXO, and Monsta X. Peer previously led the opening of peermusic's first office in mainland China, becoming the first global independent in mainland China. She had previously established a successful joint-venture partnership in China, which made peermusic the first Western independent publishing company to directly sign Chinese writers.
Mary Megan holds a BA with honors from Stanford University and an MBA from Columbia Business School. Peer has been named to Billboard's "Power 100", "Women in Music" and "International Pow
Events featuring Mary Megan Peer
Mar 16, 2023
2:30pm — 3:30pm
Events featuring Mary Megan Peer
Mar 16, 2023
2:30pm — 3:30pm