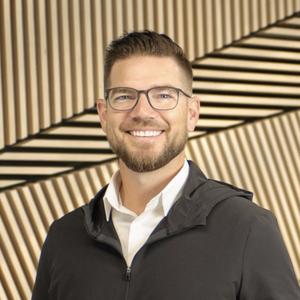 As a Senior Principal with Populous, a global design firm and the world's leading sports
architecture firm, Michael Lockwood is a member of the company's Global Board of
Directors and leader of its San Francisco office. In his role, Michael actively contributes to
the strategic direction of the firm which includes a deepened commitment to reducing the
impacts of the built realm on our environment, with a goal of regenerative and climate
positive venues. Populous has been committed to environmentally sustainable design since
the formation of the practice, with major venues including Stadium Australia (1999), London
Olympics (2012) and the climate neutral MUCcc Arena set to open in 2025. Climate Pledge
Arena, the world's first net zero arena, earned the firm recognition as one of Fast
Company's 50 Most Innovative Companies in the World in 2022. Michael has led the design
of many transformative, complex projects within dynamic districts in cities around the world
including Los Angeles, New Orleans, Calgary, Sydney, Doha, and Sacramento. He is
currently also lead designer on the John Madden Football Center at his alma mater Cal Poly
in San Luis Obispo.
Events featuring Michael Lockwood
Mar 12, 2023
2:30pm — 3:30pm
Events featuring Michael Lockwood
Mar 12, 2023
2:30pm — 3:30pm