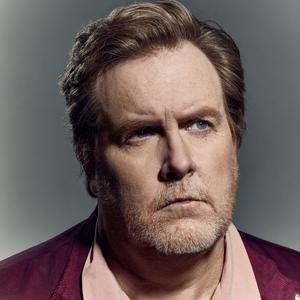 Steve Agee is an actor/comedian who can be seen playing John Economos in the HBO Max action series "Peacemaker," alongside John Cena. Agee debuted as Economos in Warner Bros.' "The Suicide Squad," Gunn's hyper-violent, triumphant reimagining of the 2016 feature.
Dubbed a "Gunn regular," Agee completed motion capture for the role of King Shark in "The Suicide Squad," portrayed Gef in Marvel's "Guardians of the Galaxy Vol. 2." Additional television credits for Agee include roles as Outside Dave on FOX's "New Girl," Isaac on NBC's "Superstore," Dutch on FX's "You're the Worst," and "The Connors."
On the animation front, Agee has lent his voice to numerous projects throughout the years including, Cartoon Network's "Adventure Time," FOX's "Bob's Burgers," and video games such as the Lego-themed action-adventure platform crossover Lego Dimensions (Warner Bros).
Born and raised in Riverside, California, Agee grew up performing and spent his teenage years playing guitar and bass in various heavy metal bands. His entertainment career kicked off in 2005 when he joined "Jimmy Kimmel Live!" as a researcher before being brought into the writers' room. Agee spent three years at the show, working on over 300 episodes. In 2008 he landed a series regular role in Comedy Central's critically acclaimed sitcom "The Sarah Silverman Program," which ran for three seasons.
Instagram: steveagee
Events featuring Steve Agee
Mar 11, 2023
6:00pm — 7:15pm
Mar 11, 2023
10:00pm — 11:15pm
Events featuring Steve Agee
Mar 11, 2023
6:00pm — 7:15pm
Mar 11, 2023
10:00pm — 11:15pm