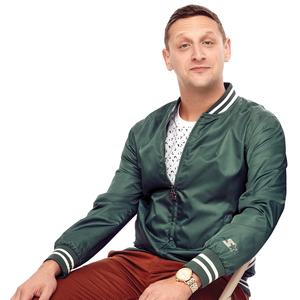 Tim Robinson is the Emmy winning star and co-creator (with Zach Kanin) of the acclaimed Netflix comedy I Think You Should Leave with Tim Robinson which just wrapped shooting its third season and will premiere later this year. Produced by The Lonely Island, the show was hailed in The Guardian as ""one of the funniest things that Netflix has ever produced."" Indiewire's critic wrote, ""Watching the viral buzz surrounding Netflix's hilarious new series spread to every corner of the internet was a delight."" While in the New Yorker, the show's ""dedication to its own insanity"" was praised as infectious.
Previously Robinson co-created and starred (along with Veep's Sam Richardson) in the Comedy Central series Detroiters, a show about two ad men who aspire to help turn their hometown back into the glittering jewel of the Midwest that it once was. The critically acclaimed series was executive produced by Lorne Michaels' Broadway Video and Jason Sudeikis, and ran for two seasons.
His voiceover credits includes Disney's Chip 'n Dale: Rescue Rangers, HBO Max's Ten Year Old Tom, Netflix's Human Resources, Disney Channel's Big City Greens, Comedy Central's Digman!, Fox's Krapopolis, Hulu's The Awesomes, Cartoon Network's Teenage Euthanasia, and upcoming in Aqua Teen Forever: Plantasm, Invincible, and Hungry Ghost.
Robinson was a writer on Saturday Night Live who also performed as a cast member in his first season. Soon after, he created and starred in his own episode of the Netflix sketch series The Characters. As an actor his credits include recurring roles on Late Night with Seth Meyers, and guest stars on IFC's Comedy Bang! Bang! and Documentary Now!, Michael Bolton's Valentine's Special on Netflix, and Man Seeking Woman for FX.
Events featuring Tim Robinson
Events featuring Tim Robinson