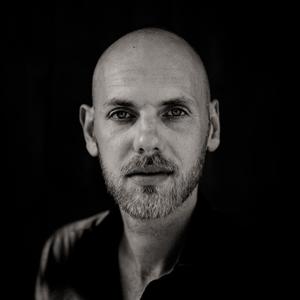 Ingo Bauer-Scheinhuette is a German transportation designer leading the Advanced Design team at Porsche, located at the heart of the Porsche development center in Weissach, Germany.

In the advanced design department most of what Ingo and his team are working has to be kept under wraps, but some of their work has been made public for the first time through the "Porsche Unseen" publication. Their main task is to bring creative impulses early in the car development process by designing and building secret concept cars for Porsche's internal use. Furthermore they have been responsible for concept cars which were made public like the Mission r, which was shown last year at the IAA in Munich, or just recently the Vision GT Concept for the driving simulator Gran Turismo.

Prior to his promotion as Head of Advanced Design in 2019, Ingo had the chance to work on some of the most prolific and desirable design projects at Porsche, amongst them the Exterior design of the Cayenne and 911 GT cars.
Events featuring Ingo Bauer-Scheinhütte
Mar 11, 2023
4:30pm — 5:30pm
Mar 13, 2023
4:30pm — 5:30pm
Events featuring Ingo Bauer-Scheinhütte
Mar 11, 2023
4:30pm — 5:30pm
Mar 13, 2023
4:30pm — 5:30pm