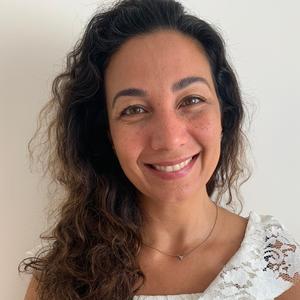 Co-founder and partner at re.ciclos, a social business that was created to contribute and advocate for menstrual dignity.
At re.ciclos they believe that reusable pads are the mean to deliver menstrual education and awareness about the importance of breaking the taboo around menstruation.
So for each pad sold they produce another one for donation.
Before starting this social entrepreneurship journey, Adriana worked for more than a decade as an HR executive in national and multinational public companies, leading workplace transformation and organizational culture projects.
Adriana was awarded one of the most admired HR professionals in Brazil, in 2017 and 2018. She is a mentor at Yunus Social Business Brazil.
Adriana holds a BS in Business Administration from PUC-SP and currently lives in Florianopolis, Brazil.
Events featuring Adriana Farhat
Mar 10, 2023
11:30am — 12:30pm
Events featuring Adriana Farhat
Mar 10, 2023
11:30am — 12:30pm