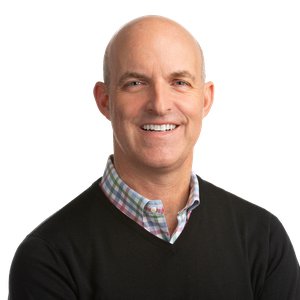 Mike Lang was appointed CEO of Pixel United in November 2019, and is responsible for all aspects of the strategy, operations and future expansion of this fast-growing global mobile-first games business, part of the Aristocrat Leisure Ltd (ALL:ASX). Pixel United is a $1.8B business and a Top 5 global publisher in Tier 1 markets.
Pixel United's portfolio consists of Product Madness (London), Plarium (Israel) and Big Fish (U.S.A). Under Mike's leadership, Pixel United has grown to 3,000+ employees across 20 Studio locations worldwide. Today, Pixel United has six of the Top 100 mobile games in the U.S.
Mike is a seasoned operating executive with deep digital and media experience across games, OTT digital video, movies, music, sports and television. Prior to Aristocrat, Mike held senior roles at Discovery Communications, Fox Entertainment and The Walt Disney Company. He also was the CEO of the film studio Miramax, as well as being a Strategic Advisor to Universal Music Group. His accomplishments include being one of the Founders of Hulu, the acquisition of MySpace, innovative digital licensing at Miramax, ground- breaking streaming deals with Spotify, Apple, Google and Amazon and leading the first-ever "Digital Olympic Games" for Discovery's Eurosport. Mike's gaming experience includes driving the video/mobile games strategy at both Disney and Fox, as well as serving on the Board of Foundation 9.
Mike graduated as a Baker Scholar from the Harvard Business School, and his undergraduate degree is from Claremont McKenna College. Mike is married with three children and currently lives in LA.
Events featuring Michael Lang
Mar 13, 2023
4:00pm — 5:00pm
Events featuring Michael Lang
Mar 13, 2023
4:00pm — 5:00pm