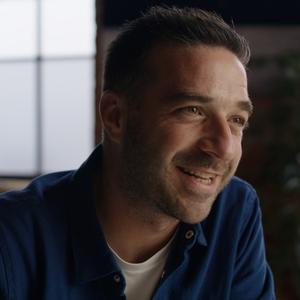 Patrick is the Creative Director and founder of multi-award winning creative studio NEWSUBSTANCE and is also one of the founding partners of leading drone light show studio SKYMAGIC.
With over twenty years' experience realising brave and ambitious creative projects and installations all over the world, Patrick is always looking for new and innovative ways in which to deliver a concept. He has a real interest in the use of technology, light and automation, driving to push the boundaries of what is possible in the live environment.
He oversees the wider creative development of drone shows globally. SKYMAGIC has performed across the world, from residencies in Dubai to performing live to billions across the world above Buckingham Palace for the Queen's Jubilee in 2022.
Events featuring Patrick O'Mahony
Mar 14, 2023
11:30am — 12:30pm
Events featuring Patrick O'Mahony
Mar 14, 2023
11:30am — 12:30pm