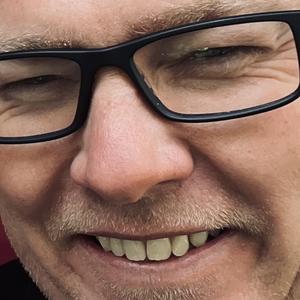 With over 20 years' experience of outstanding work at leading international creative shops including 8 years at Droga5 New York and Sydney, Publicis London, AMV BBDO, Grey, BMF; for the last five years as the Chief Creative Officer at M&C Saatchi Australia. Cam has guided award-winning creative on local and global brands spanning Big W, Commonwealth Bank, Aldi Supermarkets, Carlton United Breweries, British Telecom, Cadbury, Mars, Tourism Australia, Tiger Beer, Sportsbet to name a few.

Cam has a passion for content, in both long and short form. Short form for the spontaneity, long form for the creative freedom it allows. Both for the entertainment value demanded by today's battle of the screens. He particularly values the exploration in writing, irreverence and narratives.

Cam has been awarded hundreds of times at international awards including a coveted D&AD Black Pencil for The New York Department of Education, D&AD Yellow Pencils and Cannes Lions for CUB and Cadbury, two Grand Clios and two Gold Clios for the A-League. And in 2020 another D&AD Pencil for hijacking the Queen's Christmas Address with 'Matesong' for Tourism Australia.

Cam is currently the Chairman of The Australian Writers and Art Directors organisation (AWARD).
Events featuring Cam Blackley
Mar 13, 2023
11:30am — 12:30pm
Presented by
Tourism Australia
Events featuring Cam Blackley
Mar 13, 2023
11:30am — 12:30pm
Presented by
Tourism Australia