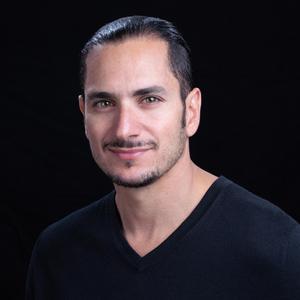 Metaverse and Immersive Experience Creator, Content Director & Producer, Community Builder and Former Mayoral Candidate for the City of Los Angeles
Helix is a co-founder of Infinite Reality, President of Metaverse Operations and is currently overseeing an initiative to drive education and understanding about the Metaverse and immersive internet technologies.
Helix began working with Metaverse technology in 2020 when he and his founding partner created the virtual Burning Man Experience - The Infinite Playa in response to the beloved festival being canceled for the first time in its history due to the pandemic.
Before jumping into the Metaverse Helix was a content creator and the founder of Incite Visual Media, a production company specializing in streaming content, video branding, marketing, training, and short form content. Helix has written, shot, directed, edited and produced feature films, commercials, shorts, music videos, experiential content, web promos and corporate videos, serving a diverse clientele including; Google, Uber, Toyota, Microsoft, AT&T, Deloitte, Infiniti, Inc Magazine, BMW, Salesforce, Solarcity, ProFlowers, Rimmel London Mascara and more.
As an experiential producer, Helix has built unique, immersive environments for festivals and events such as, Burning Man, Lightning in a Bottle, Symbiosis, Comic-Con and Night on Broadway and is the creator and host of Amori's Casino & Burlesque.
In 2017 Helix ran for Mayor of Los Angeles as a Love Party candidate under his nom du plume Paul E. Amori. This immersive experiment was an attempt to bring love back into politics as the basis for making decisions and creating legislation that would bring the best outcome to the most people. Though love came in last in the City of Angels, Amori garnered the support of thousands of voters.
Events featuring Helix Wolfson
Mar 14, 2023
4:00pm — 5:00pm
Presented by
Infinite Reality
Mar 15, 2023
1:00pm — 2:00pm
Presented by
Infinite Reality
Events featuring Helix Wolfson
Mar 14, 2023
4:00pm — 5:00pm
Presented by
Infinite Reality
Mar 15, 2023
1:00pm — 2:00pm
Presented by
Infinite Reality