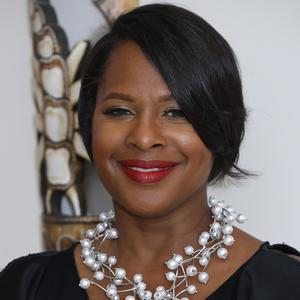 Joan Elizabeth Higginbotham
Joan Higginbotham is an electrical engineer, with dual master's degrees, and a 30+ year career working with Fortune 500 companies in the aerospace, energy, and retail sectors.
During her nine-year tenure at NASA's Kennedy Space Center (KSC), she participated in numerous space shuttle launches from the firing room, the "nerve center" for launches -- an impressive accomplishment for anyone. However, when she returned to KSC for the launch of space shuttle Discovery on STS-116, she took "participation" to a whole new level: as astronaut Joan Higginbotham. On her nearly 13-day space mission, Ms. Higginbotham's primary task was to operate the International Space Station Remote Manipulator System (SSRMS) better known as the robotic arm, assisting with the installation of the P5 truss and supporting crew members during spacewalks to rewire the space station's power system and retract a solar panel. To date, she is the third of only four African American professional women astronauts to fly in space.
Ms. Higginbotham has received numerous awards including: World Who's Who of Women, Charlotte's (NC) 50 Most Influential Women, the NASA Exceptional Service Medal, Savoy Magazine's Top Influential Women in Corporate America and she appeared in Alicia Key's Superwoman video. She has been conferred with an Honorary Doctorate in Aerospace Science from Southern Illinois University at Carbondale, her alma mater, and an Honorary Doctorate in Humanities from the University of New Orleans. Ms. Higginbotham resides in Charlotte, NC, and is married to James E. Mitchell, Jr.
Events featuring Joan Elizabeth Higginbotham
Events featuring Joan Elizabeth Higginbotham