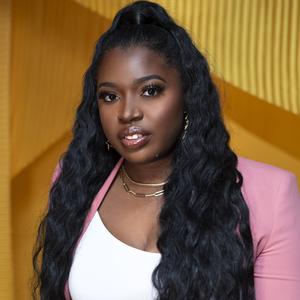 Junae Brown is a Marketing and Event Planning pro from Harlem, New York. The "Beyonce of Marketing", as she is regularly referred to, has always had a passion for connecting people and music. Recognized by both the public and her colleagues for her expertise, Junae has been recently featured in major trade platforms like Forbes, AdWeek, AfroTech, and Morning Brew. After obtaining a Bachelors in Business Management with a concentration in music she dove straight into work and has worked with the best of them at Sony Music, Columbia Records, and RCA Records. In these roles she has had the opportunity to spearhead projects and work behind the scenes in various capacities with names like:
Beyonce, AC/DC, Chris Brown, Usher, J. Cole., Tyler The Creator, T.I., A$AP Mob, Bryson Tiller, G- Eazy, Goldlink, H.E.R., Nao, Jazmine Sullivan, and more.
It was within her cubicle at these office spaces that she created her business "Browned 2 Perfection Agency" in 2016 where she and her team, comprised of all Black and POC Marketers, offer traditional and digital marketing, brand strategy ,influencer marketing, and experiential event services.
Events featuring Junae Brown
Mar 16, 2023
2:30pm — 3:45pm
Events featuring Junae Brown
Mar 16, 2023
2:30pm — 3:45pm