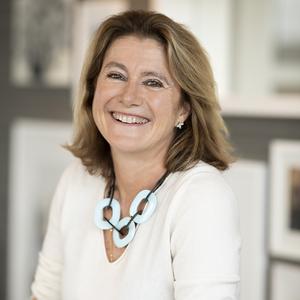 Corinne Vigreux is a co-founder and the current CMO of TomTom. Prior to that she held the positions of CCO and MD of the consumer business.
As an advocate for social mobility and equal opportunity, Corinne founded CODAM in 2018 – a tuition-free, peer-to-peer pedagogical model that equips students with programming knowledge and career-defining soft skills.
She's currently the chair of Just Eat Takeaway.com and chair of TechLeap, an initiative that's building a thriving tech ecosystem in the Netherlands by connecting startups, investors and community builders. She also chairs the trustee board of the Sofronie Foundation, which she founded in 2007 to support young adults with work opportunities.
In 2018, Forbes named her as one of the world's top 50 women in tech; and this year, she was listed among the top 50 women over 50 in EMEA.
For her contributions to society, Corinne was made Chevalier de la Legion d'Honneur in 2012 in France and Officier in de Orde van Oranje-Nassau in 2016 in the Netherlands.
Events featuring Corinne Vigreux
Mar 12, 2023
1:00pm — 2:00pm
Events featuring Corinne Vigreux
Mar 12, 2023
1:00pm — 2:00pm