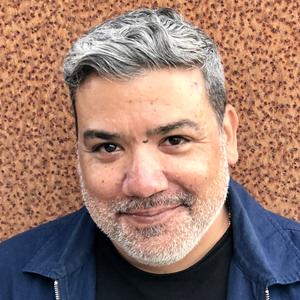 Eugene Hernandez is the Director of the Sundance Film Festival and Public Programming at Sundance Institute. He joined the core leadership team at Sundance in November of 2022 and previously served as Director of the New York Film Festival and Publisher of Film Comment at Film at Lincoln Center where he was Senior Vice President, for twelve years.
In addition to leading the prestigious NYFF, which recently celebrated its 60th Anniversary, Eugene's duties at Lincoln Center included strategic leadership, programming special events screenings, and overseeing the organization's acclaimed emerging artist, industry, and education initiatives.
In 1996, Hernandez co-founded IndieWire, which he built over 15 years, becoming the leading editorial publication for independent and international films, filmmakers, industry, and audiences. In 2015, he was named one of Out Magazine's OUT100. He's served as a juror at Sundance, SXSW, IDFA, and the Film Independent Spirit Awards; he also serves as a board advisor for SXSW, Series Fest and Art House Convergence. In addition to his work in film has worked extensively as a consultant for several nonprofits, including the Creative Capital Foundation; written for major print and online publications; and been a programming consultant for the annual Key West Film Festival. Eugene is an at-large member of the Academy of Motion Picture Arts and Sciences.
Events featuring Eugene Hernandez
Events featuring Eugene Hernandez