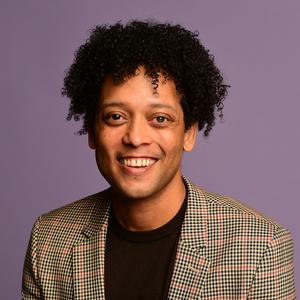 Jerome Core is the Head of US and Worldwide DEIA Content at Amazon Studios & Prime Video.
He works to create industry-leading content that is inherently inclusive and ensure production sets look like the world we live in today by amplifying the voices of historically excluded communities across gender, race/ethnicity, sexual orientation, and disabilities.
In the past year he has consulted on 30+ series and features including Emergency, With Love, and The Boys to increase diversity in front of and behind-the-camera and promote authentic story telling. Jerome has brought on key partners including GLAAD, Illuminative, Lead on ADA, Define American, and CAPE to consult on content and ensure lived experience is represented in production.
Jerome also leads Amazon Studios' VOICES event series, which dives into the history and data of
inequities in Hollywood and ways we can change the narrative across our productions.
In his free time, he volunteers for Meals on Wheels and is the founder and former Chair of Amazon's Black Employee Network's Los Angeles Chapter. Jerome is native to the Los Angeles area, growing up in Compton, CA.
Events featuring Jerome Core
Events featuring Jerome Core