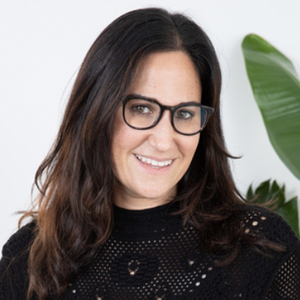 Dr. Adler is the founder and CEO of Wave Life, a data-driven, stepped care platform delivering science backed mental
health to GenZ and a Clinical Associate Professor of Psychiatry and Behavioral Sciences at the Stanford University Medical
School. She is the founding partner of Peninsula Behavioral Health, an evidence-based group psychotherapy practice
located in the San Francisco Bay Area. Formerly, Sarah was the Chief Clinical Officer at Octave Health, a venture backed
start-up where she led the clinical, product and engineering organizations a behavioral health start-up.
 Dr. Adler has spent her career developing new care delivery models promoting high valuecare using data, technology and
more efficient use of providers.  Dr. Adler is the recipient of numerous research grants, including an Apple Inc./Stanford
Center for Digital Health award investigating Artificial Intelligence to promote behavioral change using smart watches. Dr.
Adler is the Author of The DBT Solution for Emotional Eating, a self-help book based on evidence based on her doctoral
thesis work which investigated treatments for overeating.
 Dr. Adler received her doctorate from the joint program between the Stanford University Department of Psychiatry and
Behavioral Sciences and the Pacific Graduate School of Psychology where she was a merit scholar. She completed her
clinical internship at the University of San Diego/VA consortium where she specialized in evidenced based treatments. Dr.
Adler completed a clinical post-doctoral fellowship at the Stanford Department of Psychiatry and Behavioral Sciences. Dr.
Adler completing a research fellowship at the Stanford University Clinical Excellence Research Center designing and
implementing health care innovations for chronic diseases.
Events featuring Dr. Sarah Adler
Presented by
Santé and Texas Innovation Center
Events featuring Dr. Sarah Adler
Presented by
Santé and Texas Innovation Center