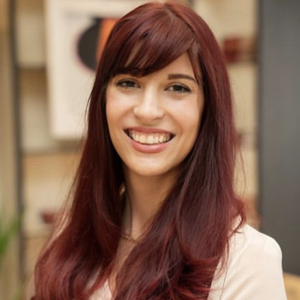 Dr. Grin Lord is a clinical psychologist and AI empathy innovator. She is the founder/CEO
of mpathic.ai - AI empathy at scale -  and of Therapists in Tech, a collaborative of 3k+
digital mental health experts who are defining the digital mental health revolution together.
Dr. Lord was previously the Chief Clinical Officer of Lyssn.io, Clinical Product Psychologist
at Youper.ai, and Research Scientist at the University of Washington where she studied the
key ingredients in conversation that make therapy effective and promote change. Her areas
of expertise include: conversational design, using machine learning to augment human
connection, evidence-based therapy, and empathy.
Events featuring Dr. Grin Lord
Presented by
Santé and Texas Innovation Center
Events featuring Dr. Grin Lord
Presented by
Santé and Texas Innovation Center