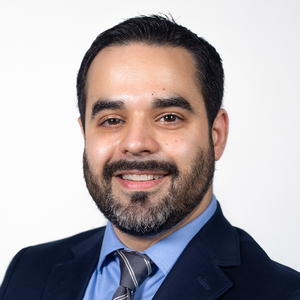 Greg Fonzo is Assistant Professor and Co-Director of the Center for Psychedelic Research and
Therapy in the Department of Psychiatry and Behavioral Sciences at the University of Texas at
Austin Dell Medical School. He completed his Ph.D. in Clinical Psychology at the San Diego
State University/University of California-San Diego Joint Doctoral Program, and he completed
his postdoctoral fellowship in biobehavioral research at the Stanford University School of
Medicine. Dr. Fonzo's laboratory utilizes non-invasive neuroscience tools such as neuroimaging
and brain stimulation probes to elucidate neurobiological mechanisms of: a) stress-related
mental health disorders such as posttraumatic stress disorder, anxiety, and depression; and b)
evidence-based treatments such as psychotherapy and antidepressant medications. His
research also focuses on designing and establishing mechanisms and efficacy of novel
neuroscience-informed interventions, with a particular focus on psychedelic-assisted therapies
and neuromodulation. He was the 2020 winner of the prestigious One Mind Rising Star Award
for his novel research on focused ultrasound neuromodulation. His research is funded through
the National Institutes of Health, several private foundations, and philanthropic gifts. His work
and that of his collaborators have been published in top tier psychiatry/neuroscience journals,
including Nature Biotechnology, Nature Human Behaviour, Science Translational Medicine,
Molecular Psychiatry, Molecular Psychiatry, The American Journal of Psychiatry, Neuron,
Biological Psychiatry, and JAMA Psychiatry.
Events featuring Greg Fonzo
Mar 13, 2023
4:00pm — 5:00pm
Presented by
Santé and Texas Innovation Center
Events featuring Greg Fonzo
Mar 13, 2023
4:00pm — 5:00pm
Presented by
Santé and Texas Innovation Center