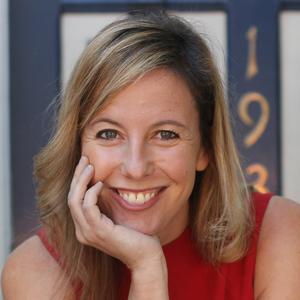 Kristen Berman studies how people actually act in the marketplace, as opposed to how they should or would perform if they were completely rational.
Kristen co-founded Irrational Labs, a behavioral product design company, with Dan Ariely in 2013. Irrational Labs helps organizations understand and leverage behavioral economics to increase the health, wealth and happiness of their users. They have worked with Microsoft, Intuit, Facebook, LinkedIn, Indeed, Aetna, Lilly, Anthem, One Medical, and many more to apply behavioral insights to change behavior for good.
Dan and Kristen also helped launched Google's behavioral economics team and they co-founded Common Cents Lab, a Duke University initiative dedicated to improving financial well-being. Under Kristen's leadership, Common Cents launched over 50 experiments with companies, touching tens of thousands of people. Kristen's work has been featured in The Stanford Innovation Review, TechCrunch, and Scientific American.
Events featuring Kristen Berman
Mar 13, 2023
1:00pm — 2:00pm
Presented by
Santé and Texas Innovation Center
Events featuring Kristen Berman
Mar 13, 2023
1:00pm — 2:00pm
Presented by
Santé and Texas Innovation Center