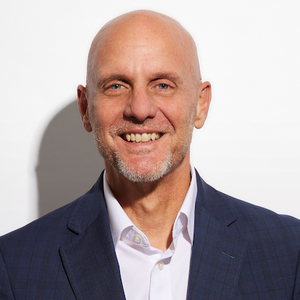 Stephen M. Hahn, M.D., is CEO-Partner of Flagship Pioneering and Chief Executive Officer of Harbinger Health. Steve joined Flagship in June 2021 as Chief Medical Officer of its Preemptive Health and Medicine Initiative, which is creating a new field that aims to protect, maintain, or improve people's health before they get sick. Steve will continue as a strategic advisor to the Initiative.
Steve brings two decades of distinguished leadership in healthcare strategy, oncology medical practice, and translational/clinical research to this role. He served as the 24th U.S. Food and Drug Administration (FDA) Commissioner from 2019 to 2021 overseeing both COVID and non-COVID regulatory affairs, including therapeutics and vaccine development, devices, diagnostics, and clinical trials.
Prior to his FDA appointment, Steve served as chief medical executive at the world-renowned MD Anderson Cancer Center in Houston. Prior to his role as chief medical executive, he served as deputy president and chief operating officer where he was responsible for the day-to-day operations of the nation's top cancer center, which included leading more than 21,000 employees and overseeing a $5.2 billion operating budget. Steve was elevated to the chief operating officer role after serving as division head, department chair, and professor of Radiation Oncology. Prior to his executive leadership roles at MD Anderson, Dr. Hahn was the leader of radiation oncology at the University of Pennsylvania's Perelman School of Medicine.
Steve focused his translational research efforts on the evaluation of the tumor microenvironment, signal transduction pathways involved in tumor response to therapies and proton therapy. He has authored more than 220 peer-reviewed original research articles and has experience in medical product development.
Steve earned his M.D. from Temple University and received his B.A. in Biology from Rice University. He was an internal medicine resident at the University of California San Francisco before completing a fellowship and residency at the National Cancer Institute in Bethesda, Maryland.
Events featuring Dr. Stephen Hahn
Presented by
Santé and Texas Innovation Center
Events featuring Dr. Stephen Hahn
Presented by
Santé and Texas Innovation Center