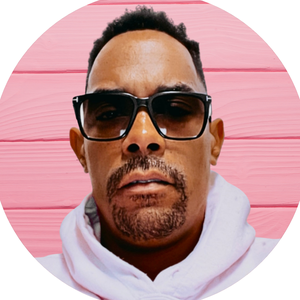 Heir Jordan, is an American music executive & entrepreneur, and founder of VALOR - a boutique digital media agency that specializes in the development of creative brands in the realms of entertainment, sports & lifestyle.
With over 15 years of experience in the entertainment industry, Heir has a proven track record of success in managing and developing artists, securing record deals, and overseeing the production and promotion of music & tech projects.
With a deep understanding of the music business and advancements in technology, he is skilled in both creative and strategic aspects of the industry. Heir Jordan has performed, produced music, and sat on panels for brands, conferences, and festivals such as Rolling Loud, ABC, BET, MTV, RevoltTV, Bravo, A3C, SXSW, VH1, Fox Sports, and more.
Day-to-day, Heir Jordan manages Stockz (Musician/Host of Revolt's MetaMoney), DJ Five Venoms (Rolling Loud's Official DJ) and serves as a strategic advisor to Kyd Labs CEO, Ahmed Nimale - a blockchain-enabled event ticketing platform that unlocks long term loyalty, resale revenue for live event hosts and ensures buyers get authentic resale tickets.
Always looking for new opportunities to collaborate and make meaningful contributions to the music industry & Web3. Please don't hesitate to reach out if you would like to discuss potential partnerships or opportunities to work together.
Events featuring Heir Jordan
Events featuring Heir Jordan