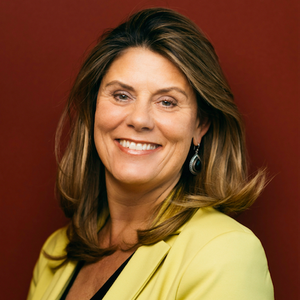 Conny Braams is Unilever's Chief Digital & Commercial Officer, responsible for end-to-end digital transformation, marketing and sales worldwide to maximise opportunities for growth.
Having joined Unilever as a marketing trainee in 1990, Conny has held a variety of local and international Marketing, Customer Development, Communications and General Management roles across Europe, Asia, Africa and the Middle East. She was appointed to the Unilever Executive in January 2020 and prior to this she was the Executive Vice President, Middle Europe and General Manager, Benelux where she led the complete digital rewire and marketing transformation of the region.
Externally, she's been recognised as one of the World's Most Influential CMOs by Forbes and Global Marketer of the Year 2021 by the World Federation of Advertisers (WFA). Outside of Unilever, Conny is Deputy President of the WFA. She is on the European Advisory Board of the Ehrenberg-Bass Institute, as well as the Advisory Board of the Kröller-Müller Museum and the Board of Erasmus University's Rotterdam School of Management (RSM, EUR). She has also previously served as Non-Executive Board Director of Heineken Netherlands and Vice Chair of VNO-NCW, the Dutch employers' federation.
Conny holds a master's degree in Health Care Administration and an MBA with honours at Erasmus University Rotterdam. She has worked and lived in the Netherlands, Singapore and Spain, enjoys travelling and spending time with her two daughters, family and friends.
Events featuring Conny Braams
Events featuring Conny Braams