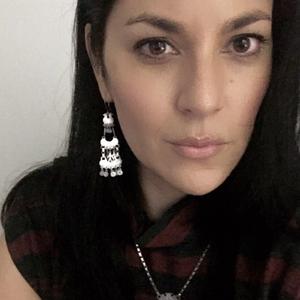 CAROLINA SAAVEDRA is an Executive Producer and television creative with extensive documentary experience for networks including MSNBC, VH1, A&E, Discovery, History Channel, Netflix, Amazon, Apple+ and HBOMax.
Carolina began her career at NBC News as a Talent Coordinator and then migrated to MSNBC's documentary department where she worked on projects featuring high-profile subjects and historical events. As a freelance Producer she has overseen various titles in many different genres, including Mark Wahlberg's Wahl Street, The Day I Met El Chapo, and Los Jets (television); Jennifer Lopez's Halftime (film); and Fatal Voyage: The Mysterious Death of Natalie Wood (podcast).
Carolina's passion is producing documentary projects that highlight social issues, provoke thought and push conversations about the human condition forward.
Events featuring Carolina Saavedra
Mar 14, 2023
11:30am — 12:30pm
Mar 15, 2023
12:30pm — 1:00pm
Events featuring Carolina Saavedra
Mar 14, 2023
11:30am — 12:30pm
Mar 15, 2023
12:30pm — 1:00pm