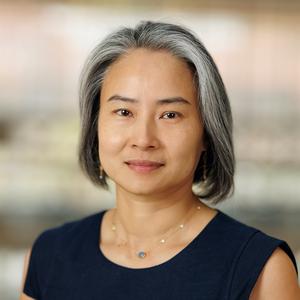 Dr. Van N. Truskett has a track record of innovation, leadership and attainment of business
results in nanoimprint lithography addressing its introduction to semiconductor and hard disk
drive applications. She played a critical role in a team, developing a startup, Molecular Imprints,
into an enterprise that Canon acquired in 2014 to form Canon Nanotechnologies, serving as
Director of Jetting Technology. She was instrumental in releasing over ten nanoimprint
lithography products and over six cutting-edge inkjet-printing products. She has over 50 patents
(U.S. and international) constituting the core technology.
She currently is the Executive Director of the Texas Innovation Center at The University of
Texas at Austin. The Center is the hub for bringing engineering and science discoveries and
technologies to the market. Its mission is to create and foster a community and culture for
collaborative research and entrepreneurship supporting university technology
commercialization.
In 2016, she was awarded the Edith and Peter O'Donnell Award in Technology Innovation from
The Academy of Medicine, Engineering, and Science of Texas. The O'Donnell Award is the
most prestigious state award recognizing Texas-based researchers for their pioneering work. As
of 2020, she became a Fellow of the National Academy of Inventors.
Dr. Truskett received her Ph.D. from Johns Hopkins University and her B.S. from The University
of Texas at Austin, both degrees in chemical engineering.
Events featuring Van Truskett
Events featuring Van Truskett