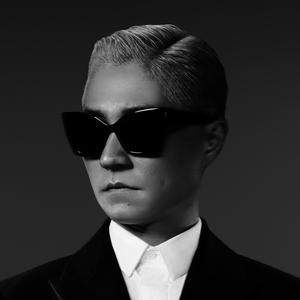 Verbal's multidisciplinary career began as a musician in Japan, garnering domestic and international artists for his conceptual projects. He gained traction globally when he collaborated and released music with NIGO for the TERIYAKI BOYZ, with award-winning producers such as Pharrell Williams, Daft Punk, etc.
With his partner and wife Yoon Ahn, he launched the the brand AMBUSH®, where it made its Paris debut in 2015. Yoon and Verbal were named Business of Fashion's Top 500 People influencing the global fashion industry in 2015〜2018. Notable collaborations with Nike, Levi's, Bvlgari, Moet, Rimowa, Gentle Monster, General Mills, etc.
In 2022, AMBUSH® presented the brand's first runway show at Milan Fashion Week and launched its proprietary metaverse SILVER FCTRY. Its first POW!® NFT collection sold out in minutes, ranking it among the top 10 projects on Opensea, and the second most transacted NFT from Japan at the time of its debut.
AMBUSH® opened its first flagship store on September 2016; the second store in Tokyo opened in 2019. The new AMBUSH® stores in Shanghai and Hong Kong opened in 2022, extending the AMBUSH® Universe. These spaces encapsulates the brand's ethos.
Events featuring VERBAL
Mar 16, 2023
2:30pm — 3:30pm
Events featuring VERBAL
Mar 16, 2023
2:30pm — 3:30pm