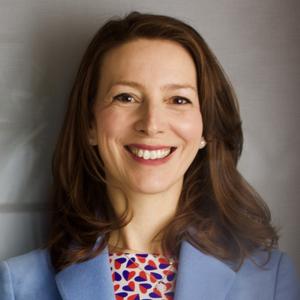 Chloe Targett-Adams is the Global Director of Race Promotion for Formula 1® and part of the leadership team at Formula 1®. In her role she is instrumental in helping to shape the future of the sport; and drive strategic and commercial growth for the group.
Chloe oversees race commercial operations for the organisation and is responsible for one of the primary revenue streams for Formula 1®. She is the key contact point for Formula 1® race promoters and new race opportunities developing the Formula 1 race calendar. Her responsibilities cover the entire Formula 1® global footprint which in 2023, spans 23 races across five continents. During the pandemic, Chloe played an integral role in returning Formula 1 to racing, developing closed event and fan safe models, building covid event operation plans, and delivering a compressed 17 race calendar in 2020, ensuring business continuity for F1 and its stakeholders.
Chloe has particular experience in sports and entertainment strategy, international business development, negotiation and deal structuring, major and live event delivery, event promotion & hospitality, rights acquisition and development, government relations and stakeholder management. She has extensive dealings with heads of governments worldwide (at federal, provincial, and local levels), sovereign states and commercial entities (multi-nationals to SMEs). She also has expertise in crisis & risk management, corporate governance and dispute resolution.
Prior to joining Formula 1® in 2009 Chloe held a variety of legal roles, latterly at UK media & entertainment specialist Harbottle & Lewis LLP.
Chloe is on the investment committee of Sporting Assets, a UK social enterprise investing into local sports assets to empower communities. She was a non-executive director of SnowSport England, the National Governing Body for Skiing and snowboarding in England and for English skiers, from 2016 to 2018.
Events featuring Chloe Targett-Adams
Events featuring Chloe Targett-Adams