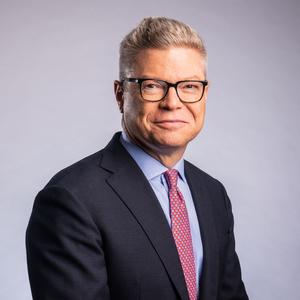 Tim Mapes is Delta's Senior Vice President and Chief Marketing & Communications Officer. He is responsible for the strategy and coordination of Delta's internal and external communications, as well as the global airline's sustainability work. As Delta builds on its reputation as a reliable, customer-focused brand setting new standards for innovative products and experiences, Tim's oversight includes marketing, advertising, product development, corporate communications, social and traditional media engagement, and community engagement activities, with an overall focus on propelling Delta's reputation as a trusted global consumer brand. Tim is a member of the Delta Leadership Committee of top executives who report to CEO Ed Bastian.
Previously at Delta, Tim has led the strategic direction and execution of Delta's global brand as Chief Marketing Officer, including advertising efforts, sponsorship relationships, promotional and event marketing programs, customer experience programs, distribution, internal cultural transformation efforts, and digital brand experiences. Prior to that, Tim was Vice President and Chief Marketing Officer for Song, Delta's award-winning, low-cost division that was named one of the top three U.S. airline brands by the readers of both Condé Nast Traveler and Travel + Leisure.
Tim's background includes 30+ years of agency and client-side experience including various leadership positions held at Omnicom's BBDO, and Bozell, Jacobs, Kenyon & Eckhardt. He has been inducted to the Hall of Achievement by the American Advertising Federation, recognized as one of the country's "top innovative marketers" by Advertising Age, and named to Forbes' list of the Top 50 Most Influential Chief Marketing Officers.
Tim is a graduate of the University of Georgia, where he serves on the Advisory Board of the Grady College of Mass Communication.
Events featuring Tim Mapes
Events featuring Tim Mapes