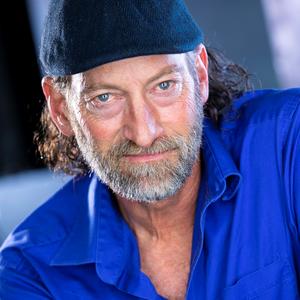 Troy Kotsur earned the Academy Award for Best Supporting Actor for his role as Frank, the Deaf fisherman father of a hearing daughter who wants to be a singer in director Sian Heder's "CODA" (2021.) The film also won the Academy Award for Best Picture and Best Adapted Screenplay. Kotsur is the first Deaf male actor and only the second Deaf actor overall to win the Oscar, after his "CODA" co-star Marlee Matin for her role in Children of a Lesser God (1986.) Kotsur also earned BAFTA, Critics' Choice, Gotham, Independent Spirit and Screen Actors Guild awards, and was nominated for a Golden Globe Award for his role in "CODA."
Other recent film credits include "Wild Prairie Rose" (2016,) "No Ordinary Hero: The SuperDeafy Movie" (2013) which he also directed, "Universal Signs" (2008) and "The Number 23" (2007.)
Kotsur will next appear in a Disney+ series about the California Riverside School for the Deaf football team that recently won the state championship.
In television, Kotsur was most recently seen in the Disney+ series The Mandalorian, for which he created the Tusken sign language, and was also used in the show's spinoff series The Book of Boba Fett. Other television roles include CSI: NY, Scrubs, Criminal Minds, Strong Medicine, Doc, and Sue Thomas: F.B. Eye.
A native of Mesa, AZ, Kotsur began acting in grade school, with some of his earliest performances including reenacting Tom and Jerry cartoon storylines to his classmates. He studied theater, film and television at Gallaudet University in Washington, D.C., and following graduation, toured with the National Theatre of the Deaf. He began working with the Deaf West Theatre in Los Angeles in 1994 where he directed and acted in several stage productions including Spring Awakening. In 2012, he was nominated for an Ovation Award for his role in the Deaf West Theatre production of Cyrano.
Kotsur continues to live in Mesa, AZ with his wife and daughter.
Events featuring Troy Kotsur
Events featuring Troy Kotsur