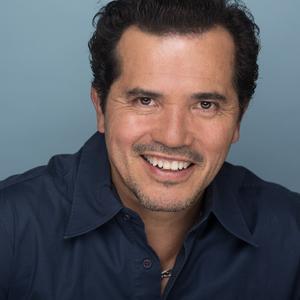 A multi-faceted creator, John Leguizamo has established a career that defies categorization. His work in film, theater, and television covers a variety of genres, continually threatening to create a few of its own.

Recently, John co-starred in Mark Mylod's The Menu. He will star in Amazon's upcoming series The Power alongside Toni Collette, as well as MSNBC Films' Leguizamo Does America, a six-part series produced by NBC News Studios and premiering on MSNBC April 16. The series follows John across the country to celebrate Latino history, culture, and communities.

John's directorial debut, Critical Thinking, was selected to premiere at SXSW Film Festival. He has garnered numerous other accolades throughout his career including an Emmy Award, a Drama Desk Award, as well as nominations for Tony Awards and Golden Globes. John received a Special Tony Award at the 2018 Tony Awards for Latin History for Morons, his most recent one-man show.

Leguizamo's Ghetto Klown, a graphic novel adaptation of his Broadway one-man show of the same name, was nominated for an Eisner award. He also launched a groundbreaking Latinx comic book series, PhenomX, in partnership with Image Comics.

His more than 75 film credits include Carlito's Way, To Wong Foo: Thanks for Everything Julie Newmar, Romeo + Juliet, Moulin Rouge!, Summer of Sam, Encanto, and The Ice Age franchise.

John Leguizamo resides in New York City with his wife and two children.