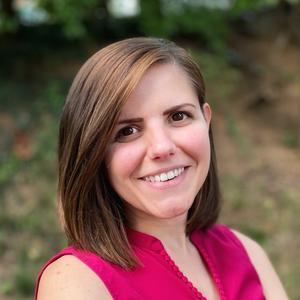 Becky Kobberod is the head of the Smithsonian's Office of Digital Transformation, the first leadership role dedicated to creating and executing an Institution-wide digital strategy. In this role, Kobberod is focused on building purposeful connections between the knowledge Smithsonian shares and the people it serves, striving to ensure every household and classroom in the nation has access to the Smithsonian's content. Kobberod oversees Smithsonian-wide digital initiatives, data strategy, audience experience practice, and data analytics and insights practice.
Prior to joining the Smithsonian, Kobberod spent nearly 20 years within the private and public sectors creating and executing digital strategies to achieve organizational goals. Most recently, she served as the director of global digital for The Nature Conservancy. In this role, Kobberod developed the organization's global digital strategy and successfully led its digital transformation, which reshaped the audience experience across all digital touchpoints while introducing omnichannel capabilities and a data intelligence practice.
Kobberod holds a Bachelor of Arts degree in communication from The George Washington University in Washington, D.C.
Events featuring Becky Kobberod
Mar 14, 2023
10:00am — 11:00am
Events featuring Becky Kobberod
Mar 14, 2023
10:00am — 11:00am