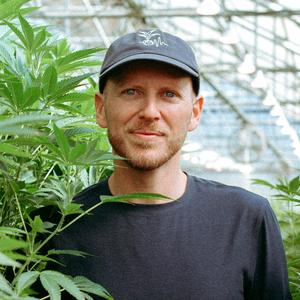 Joe Patitucci is an artist fostering connection to nature through sound, breath and technology. He's best known for his pioneering work in plant music, a practice of data sonification where electrical impedance within plants is translated into sound. Joe has been sharing this work through sonic art installations at museums, festivals and public spaces around the world since 2012.
In 2020, Joe and his team launched PlantWave, a consumer product that allows anyone to listen to plant music, creating harmonious sound environments powered by nature.
As CEO of Data Garden, Joe is working to build a future where humans will have a real-time soundtrack to their lives generated from wearable data that is responsive to mood, tailored to taste and optimized for any activity.
Events featuring Joe Patitucci
Mar 14, 2023
11:00am — 12:00pm
Mar 14, 2023
12:30pm — 1:30pm
Mar 14, 2023
2:00pm — 3:00pm
Events featuring Joe Patitucci
Mar 14, 2023
11:00am — 12:00pm
Mar 14, 2023
12:30pm — 1:30pm
Mar 14, 2023
2:00pm — 3:00pm