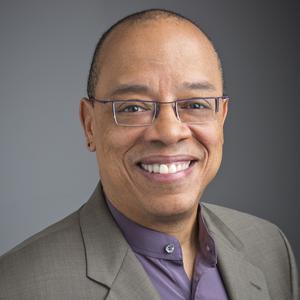 Jeffery Robinson is the Founder and CEO of The Who We Are Project (TWWAP), a 501(c)(3) nonprofit organization focused on correcting the narrative of our shared history of anti-Black racism in the U.S.
Since graduating from Harvard Law School, Jeffery has over four decades of experience working on criminal and racial justice issues as a public defender, in private practice, at the ACLU as a deputy legal director, and now at TWWAP. Jeffery continues to be a nationally recognized trial attorney and respected teacher of trial advocacy. He is a faculty member of the National Criminal Defense College and has lectured on trial skills all over the U.S.
For over ten years, Jeffery has been speaking to diverse audiences across the country on the role of race in the criminal justice system and the history of anti-Black racism in the U.S. One of his groundbreaking presentations forms the basis of the documentary, "Who We Are: A Chronicle of Racism in America" (SXSW audience award winner, 2021). His new animated short, "How to Rig an Election: The Racist History of the 1876 Presidential Contest" premieres at this year's SXSW.
Events featuring Jeffery Robinson
Events featuring Jeffery Robinson