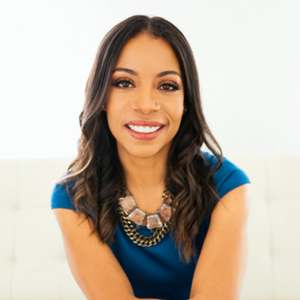 Aliah Berman is the Chief Diversity Officer of TBWA\North America. She's responsible for leading the vision, strategy and execution of TBWA's diversity, equity and inclusion efforts across the collective.
Throughout her career, Aliah has demonstrated a passion for and successful track record of driving growth and positive change in her teams and organizations. She has a strong commitment to leveraging diversity as an advantage, addressing specific challenges facing underrepresented groups and ensuring equity in opportunity for all individuals.
Aliah serves on the board for TEMPO Milwaukee, an organization of executive women leaders who serve its membership and community by empowering women to achieve and sustain leadership roles. In her role on the board, she co-chairs TEMPO's Diversity & Inclusion committee. She also serves on the advisory board for Marquette University's Institute for Women's Leadership, an organization that works to advance women's leadership locally and globally through pioneering research, innovative programming, and collaborative engagement.
Aliah is a graduate of Xavier University and holds a J.D. from Marquette University Law School.
Events featuring Aliah Berman
Events featuring Aliah Berman