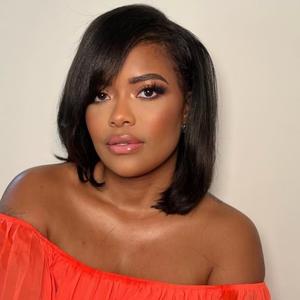 As Young Money Records, Executive Vice President & General Manager, Civil oversees the label's operations, working with artists such as multi-Grammy winner Lil Wayne and the newest signees to his roster; Euro, Mellow Rackz, Drizzy P and Allan Cubas.

Civil's career began in 2002, after taking on an internship at radio station Hot 97 with DJ Funkmaster Flex. From there, she found herself working with the legendary rap group, "The Diplomats" and later on joined Asylum Records. By 2007 Civil had founded her own marketing agency and website "KarenCivil.com," where she focused on digital strategy in Hip-Hop music.

In 2010, just a blogger but a digital marketing genius in the making, Civil developed the idea to create a site focused on keeping the then-incarcerated Lil Wayne connected to his fans. "WeezyThanxYou.com" was just the beginning of her fledgling marketing strategist career. The following year, Karen landed herself a job at Beats By Dre relocating her from New Jersey to Los Angeles, CA. Throughout the next five years of her career, Karen went on to become a public speaker moderating panels, hosting a series of industry-wide events and curating women empowerment conferences. In November 2015, she released a self-help book titled Be You & Live Civil: Tools for Unlocking Your Potential & Living Your Purpose, highlighting the four keys to a successful career.

Always remembering to stay close to her roots Karen's gratitude and appreciation for philanthropy remained instilled in her since a child. Raised in Elizabeth, New Jersey but brought up in a Haitian-American household, giving back to Haiti and inspiring the youth through her accomplishments has shaped a huge part of her career. From building a playground in the country's capital of Port-au-Prince to donating clothes, shoes, electronic devices, and opening a STEM computer lab at the House of Hope Orphanage in Titanyen, Haiti – she was relentless in keeping the children of Haiti connected on an even more global scale.

While keeping up her philanthropic efforts, Karen has spent the last few years of her career working with some of the most prestigious hip-hop artists of today such as Nicki Minaj, the late great Nipsey Hussle, YG; campaigning alongside politician Hillary Clinton, in addition to brands such as Beats by Dre, Louis Vuitton, Tiffany & Co. & more. Recently, settled into her new role at Lil Wayne's Young Money Records, Karen's life has proven to be a full circle moment but it isn't over yet.
Events featuring Karen Civil
Mar 16, 2023
2:30pm — 3:30pm
Events featuring Karen Civil
Mar 16, 2023
2:30pm — 3:30pm