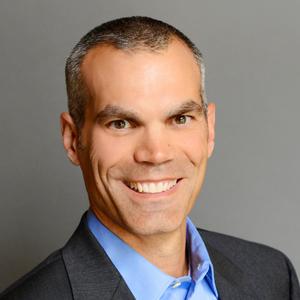 Andrew Wheeler is the Director of Hewlett Packard Labs, which is the central applied research group for the company established in 1966 by founders Bill Hewlett and David Packard.
Hewlett Packard Labs is an international R&D organization with sites in California, Colorado, Texas, Costa Rica, India, Europe, and Singapore. Our mission is to deliver technology advancements that provide a competitive advantage for the company by investing in foundational IP and commercializing our developed technology.
Additionally, Andrew leads the HPC & AI Advanced Development organization to strengthen the ability to drive forward-looking innovations that can be leveraged across the company. Together, both organizations under Andrew work in collaboration with HPE business groups, National Laboratories, academia and industry partners to deliver innovation that propels our growth and provides industry leadership.
Under Andrew's leadership, HPE has advanced the state of the art in secure platforms, distributed systems, computer architecture with Memory-Driven Computing, photonic interconnects, microelectronics packaging for advanced high performance computing, and neuromorphic computing. He currently directs research and advanced development efforts within Silicon and Systems Architecture, Security, AI, Quantum Computing, Sustainability, and Edge to Cloud Platforms.
As an HPE Fellow, Andrew works across the company and external innovation ecosystem to identify trends that shape technology and business strategies for Hewlett Packard Enterprise and the industry. As a senior technical leader, Andrew is actively involved in the growth and development of the Hewlett Packard Enterprise technical community through its Technical Career Path – the company's career and development program dedicated to our technologists.
Events featuring Andrew Wheeler
Mar 12, 2023
4:00pm — 5:00pm
Events featuring Andrew Wheeler
Mar 12, 2023
4:00pm — 5:00pm