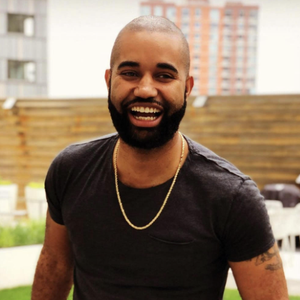 Tony Brown is the CEO and co-founder of Breakr, a two-sided marketplace that connects artists, influencers, and brands to promote music, products, and services across the entire internet (e.g., Twitch, Youtube, IG, Tik Tok, etc.). In his capacity as CEO of Breakr, he has grown the business to a vast community of 70,000 creators, raised $5 million in venture funding, and has co-managed rising star @CharlieOnnaFriday with his brother / co-founder, Ameer Brown. The duo leveraged the Breakr platform to grow Charlie's streams from 50,000 to 80 million worldwide, while building his social following by over 1.25mm across all channels.
Prior to launching Breakr, Tony served as an early-stage investor at the Acumen Fund, investing in disruptive early-stage technologies, and as a management consultant at Manatt, Phelps, and Phillips, LLP. Prior to his graduate work at UC Berkeley, Tony was in the Asset Management divisions at Goldman Sachs and JPMorgan with increasing levels of responsibility over his 8 years in banking.
In 2013 Tony donated his kidney to his mother, Rita Brown. In his free time, Tony is a national speaker on Kidney Donation advocacy.
Tony attended Florida A&M as an undergrad and is a native of Queens, New York.
Events featuring Tony Brown
Mar 16, 2023
4:00pm — 5:00pm
Events featuring Tony Brown
Mar 16, 2023
4:00pm — 5:00pm