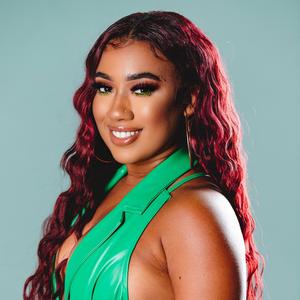 DJ Rosegold is a DJ-Producer & Creative Curator from Mississauga, Ontario, a suburb outside of Toronto. Her DJ catalogue includes spinning alongside/for the likes of President Barack Obama, Cardi B, Gunna, Young Thug and more. Her resumé also boasts her having DJ'd for the NBA, Netflix, Meta and Billboard to name a few.
As a creative curator, Rosegold launched The House of Milo where she utilizes her rich network and creativity to enhance external activations and partnerships with artists and influencers and her own internal brand. Recognized as a trendsetter & culture whisperer, she knows how to engage with her audience to create impactful content that leads to positive influence and is recognized within both her community and internationally.
In the past few years, Rosegold released her first EP as a producer titled, "Rosegold University: Homecoming" and became one of the first female DJs to put out a producer project and self-published her first book titled "Think Like a Boss", a workbook to guide creatives to think outside of the box and build and maintain relationships within their industries.
Events featuring DJ Rosegold
Mar 16, 2023
2:30pm — 3:30pm
Events featuring DJ Rosegold
Mar 16, 2023
2:30pm — 3:30pm