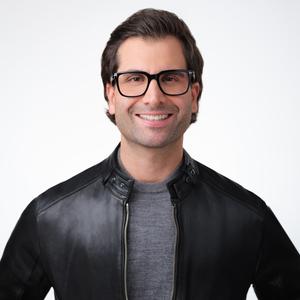 Aarash Darroodi brings a wealth of knowledge and global experience to Fender, one of the world's leading musical instrument manufacturers, marketers and distributors, transforming music history since 1946. In his current role as Executive Vice President, General Counsel at Fender, Darroodi is responsible for all global legal needs across Fender whose portfolio of owned and licensed brands includes Fender®, Squier®, Gretsch®, Jackson®, EVH®, Charvel®, Bigsby® and PreSonus®–including mergers and acquisitions, compliance, litigation, intellectual property, corporate governance, advocacy and risk management. Darroodi continues to serve as an officer on the Board of Directors for Fender. In 2022, Darroodi was appointed as President of the Fender Play Foundation™, the brand's 501(c)(3) public charitable organization on a mission to equip, educate and inspire the next generation of players through music education.

At the mere age of seven, Darroodi had already visited or lived in over 19 countries, shaping his global and cultural knowledge.  He has applied this wealth of life experiences to work seamlessly within FMIC across multiple countries and cultures, including the Americas, Europe, the Middle East and Africa (EMEA), Asia and Australia. Bringing these diverse perspectives into his role as EVP and General Counsel, his work has led to the largest acquisition in FMIC's history of PreSonus Audio Electronics, support of the $1 billion California Proposition 28 Music and Arts Education Ballot Measure, and spearheading legislative initiatives to bring about changes to CITES and other compliance requirements for the company's global manufacturing, logistics and sales operations. Further, he negotiated and inked deals with all major music publishers in support of Fender's online digital learning application, Fender Play, including Universal Music, Warner/Chappell, Sony Music Publishing, and BMG and also led the organization's global COVID-19 compliance program by navigating one of the most challenging regulatory environments impacting all aspects of Fender's business globally including manufacturing operations, supply chain and employment operations. A big proponent of technological change and innovation, Darroodi is currently focused on expanding the reach of Fender Play and other digital initiatives across the borders of US and Europe, including entry into untouched territories, such as Japan, China, and S. Korea.
Darroodi is also a big proponent of modernization of the legal profession through implementation of modern technology, promoting business acumen/intelligence, and diversity, equity and inclusion in the workplace. He is frequently invited to speak on topics including modernization of the profession, DE&I initiatives and the future of the legal profession. Further, Darroodi teaches a course entitled, "How to Build a Rain Machine", through his education company Rainstar Academy. The course is specifically tailored for lawyers in female and diverse lawyers at law firms learn business intelligence, business development, and tactical marketing strategies.
In his spare time, Darroodi volunteers his free time to helping several refugee foundations through pro-bono legal help, mentorship and translation services. He currently resides in the Washington, D.C. metropolitan area, but splits his time between his offices in Los Angeles, Nashville, and Scottsdale.
Events featuring Aarash Darroodi
Events featuring Aarash Darroodi