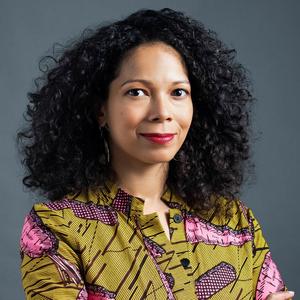 Amber Payne is an award-winning journalist, executive producer, editor and storyteller with a track record for creating bold content that drives conversation.
As Executive Producer at Teen Vogue and Them., Amber oversaw editorial video programming for Conde Nast's next-generation digital magazines. She cultivated the video strategy for both brands -- creating scalable digital content, while maintaining brand integrity. Teen Vogue's coverage extends across diverse interest points from fashion and celebrity to gender equality and social justice, while Them. chronicles and celebrates the stories, people and voices of today's LGBTQ+ community.
Before joining CNE, Amber was the founding Managing Editor of NBCBLK, a section of
NBCNews.com dedicated to telling stories for and about the Black community. The vertical launched in January of 2015 and quickly became an award-winning publication with a mission to elevate the conversation around Black identity, social issues, and culture.
Amber was also an Emmy award-winning producer at NBC Nightly News, the network's flagship evening broadcast, where she produced breaking news and feature stories.
Specialties: Inclusive storytelling, editing, product innovation, digital video and television production, and emerging platforms.
Events featuring Amber Payne
Events featuring Amber Payne