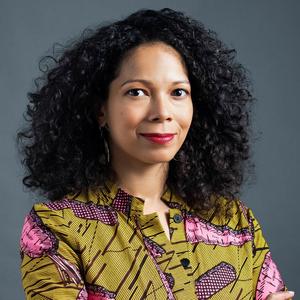 Amber is Publisher & General Manager of The Emancipator, a digital magazine that explores and explains solutions to racial inequality. The new Emancipator amplifies critical voices, ideas, debates, and evidence-based opinion in an effort to reframe the national conversation on racial justice.
Amber was a 2021 Nieman Foundation fellow at Harvard University where she examined the cultural scaffolding needed to empower marginalized communities to share their stories in a way that resonates across the borders of race, faith and culture.

Amber was previously managing editor of BET.com, overseeing the daily editorial output of the website and leading digital video strategy. Prior to that, Amber served as executive producer of Teen Vogue and Them., managing enterprise video strategy and production for both brands. In 2015 Amber founded NBCBLK, a section of NBCNews.com dedicated to elevating the conversation around black identity, social issues, and culture.
Before taking on this role, Amber was an award-winning producer at NBC Nightly News where she produced breaking news and feature stories. Amber has covered stories throughout the U.S. and the UK, Ecuador and parts of West Africa and South Africa. She was a field producer for Special Reports including the 70th Anniversary of D-Day in Normandy, the funeral of Nelson Mandela in South Africa, and she covered the Joplin, Missouri tornado, The Royal Wedding, the 2010 Vancouver Olympics, and Hurricane Katrina recovery.
Events featuring Amber Payne
Events featuring Amber Payne