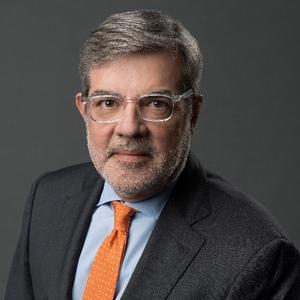 David Corvo is the Senior Executive Producer of Primetime News for NBC News. In this role, Corvo oversees "Dateline NBC," the longest-running series in NBC primetime history. Now in its 31 season, Dateline airs across NBC, cable and in broadcast syndication, with hundreds of hours available to stream on Peacock's Dateline 24/7 channel. The newsmagazine also reaches millions through its #1 podcasts, including The Thing About Pam and its showcast.
Corvo is responsible for the production of all "Dateline" episodes, investigative reports, breaking news coverage and special series, such as "On Assignment," "America Now," "My Kid Would Never Do That," "Escape" and the annual "Toast!" New Year's Eve special. He joined NBC News as vice president in 1995, overseeing a wide range of management duties, including executive oversight of primetime news programming at NBC and primetime program development for MSNBC and CNBC.
Before joining NBC, Corvo was Vice President of Public Affairs Programming at CBS News from 1990-92, supervising the network's primetime newsmagazine programs. Additionally, he was executive in charge of numerous documentary specials, including "Remember Pearl Harbor," "The Year of the Generals" and "Watergate: The Secret Story," anchored by Mike Wallace.
Previously, Corvo served as Vice President of Administration at CBS News from 1989-90. Prior to that, he was the creator of "CBS This Morning" and served as its executive producer from 1987-89. His earlier producer credits include executive producer at "CBS Morning News," executive producer at "CBS Early Morning News" and senior producer for the weekend editions of "CBS Evening News." From 1982-83, he was the assistant bureau manager for CBS News in Los Angeles.
In 1992, Corvo joined the FOX Television Network as vice president and executive producer, where he created and produced the newsmagazine "Front Page" and other programming. Corvo began his broadcast journalism career in 1975 as a news writer and producer at KNXT (now KCBS) in Los Angeles. He later helped launch the station's first investigative unit and was named head of the unit in 1979.
Events featuring David Corvo
Events featuring David Corvo