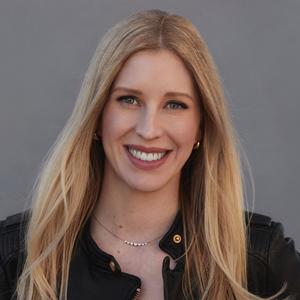 Katelyn is a business developer and operator with over 10 years of experience building and running innovative new businesses. As the President of UP.Labs, Katelyn spearheads the innovation, incubation and product launch strategy for new mobility ventures. She blends the art of the possible with on-the-ground operational experience in order to consistently surpass targets and generate significant ROI.
Prior to joining UP.Labs, Katelyn was a Managing Director and Partner with BCG Digital Ventures where she launched 15 companies globally, touching industries from fintech in Mexico to energy in Malaysia. Businesses in Katelyn's portfolio had successful exits, scaled to over 10M users, and reduced costs in established corporate value chains by over 30%.
Katelyn received her BA from Harvard College.
Events featuring Katelyn Foley
Mar 14, 2023
10:00am — 11:00am
Mar 14, 2023
1:30pm — 2:30pm
Events featuring Katelyn Foley
Mar 14, 2023
10:00am — 11:00am
Mar 14, 2023
1:30pm — 2:30pm