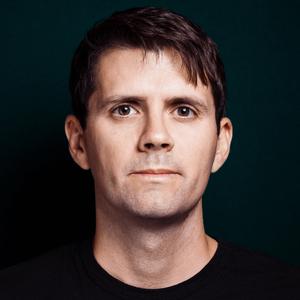 Chad Cannon is a composer and multi-instrumentalist who was born and raised in the shadow of the Wasatch Mountains in Salt Lake City. Recent credits include the Obama-produced, Oscar-winning documentary American Factory, the Oscar-shortlisted Hidden Letters (co-composed with vocalist Leona Lewis), HBO's genre-bending true crime series, Mind Over Murder (directed by Nanfu Wang), and Sony PlayStation's Ghost of Tsushima (Iki Island Expansion).
Fluent in Japanese, Cannon has a close working relationship with Joe Hisaishi, including doing arrangements for the globally-performed Joe Hisaishi Symphonic Concert: Music from the Studio Ghibli Films of Hayao Miyazaki. Chad got his start in film music working as an assistant orchestrator for Conrad Pope on scores by Howard Shore (The Hobbit trilogy) and Alexandre Desplat (Godzilla and The Secret Life of Pets franchise).
He is a graduate of Harvard and Juilliard, was a 2016 Sundance Composing Labs Fellow, and is a current delegate for the US-Japan Leadership Program (USJLP).
Events featuring Chad Cannon
Mar 14, 2023
10:00am — 11:00am
Events featuring Chad Cannon
Mar 14, 2023
10:00am — 11:00am