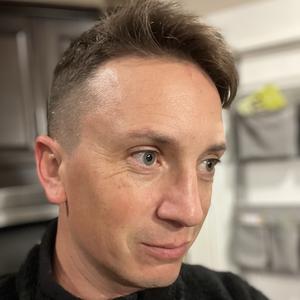 Dan Driscoll is the co-founder and COO of Boutiq, a venture-backed startup which finds him working somewhat unexpectedly at the intersection of tech, data science, real estate and hospitality.
His career includes leading tech startups and working as a product manager and director at leading Fortune 500 companies -- with a particular focus on native mobile apps and online marketplace and e-commerce experiences -- as well as co-founding and managing a nonprofit, journalism, and coaching soccer at various levels. In his free time, he supports efforts promoting diversity, access and education in the technology industry.
Dan received MBA and MA in Advertising degrees from The University of Texas at Austin, and a BA from Pomona College. He also went through the Techstars accelerator as a founder and now volunteers as a mentor for the Austin and Detroit programs.
His writing, work and insights have been featured in publications such as The Economist, WSJ, Skift, TechCrunch, VentureBeat, Hacker Noon, Poets & Quants, Universal Sports, NBCOlympics.com, NBCSports.com, Austin Monthly, Bicycling Magazine, The Austin Statesman, The Los Angeles Times, Built In Austin, Austin Inno and more. He has also been a speaker or panelist at events such as SXSW and the Mobile Ventures Summit.
Events featuring Dan Driscoll
Events featuring Dan Driscoll