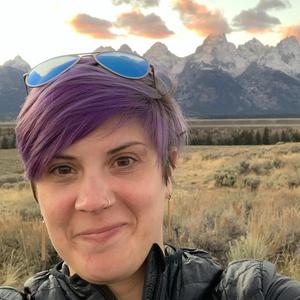 Julia McAdams is Army Applications Laboratory's
director of solution innovation. Her team brings Army
experts, Soldiers, and commercial problem solvers
together to solve real, priority Army problems.
Julia is a seasoned leader in the Army innovation space
with decades of experience as a Department of the Army
civilian. Before AAL, she led strategic portfolio analysis
for the Army's top modernization priorities as an Army
Futures Command (AFC) program analyst. Prior to
that, Julia worked in the US Army Combat Capabilities
Development Command (DEVCOM) Soldier Center
for 16 years. Her responsibilities included everything
from running chemical warfare protection programs
to handling the strategy and programming that would
help stand up AFC.
Events featuring Julia McAdams
Presented by
Army Applications Lab
Events featuring Julia McAdams
Presented by
Army Applications Lab