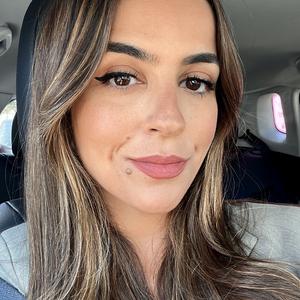 Born and raised in São Paulo Brazil, Marina Moyses received a Communications Degree from FAAP, Brazil's premier film school.
After completing her education, Moyses immediately found work as an associate producer for the Brazilian variety show at a local studio.
She then moved to Los Angeles and attended UCLA to study Business Management of Entertainment and Production. As a student, Moyses interned at Lionsgate Entertainment, eOne Entertainment and Untitled Entertainment.
After she was done at UCLA, she got her job at APA's talent agency as assistant to the Co-Head of Physical Production Ralph Berge; she was promoted to department coordinator, and promptly elevated to agent. After many years in Los Angeles, Moyses moved back to her home town and opened her own management company, sharing various clients with APA.
Marina's clients include Gabriel Correa, producer and director for Riverdale; Carolina Groppa, head of production at Color Creative; Mariana Bardan and Eduardo Melo, writers and creators of the Brazilian original local Amazon and O2 Production Cangaço Novo; and successful costume designers Mona May and Trayce Gigi Field.
After a few years, Marina Moyses returns to APA as a talent agent. Moyses will be based in São Paulo, Brazil; where she'll pursue talent from an emerging South American market, while managing and expanding her current roster. Moyses provides a rare combination of substantial experience in both domestic and international markets, granting APA an opportunity to extend its reach globally.
Events featuring Marina Camargo Moyses
Mar 14, 2023
11:30am — 12:45pm
Events featuring Marina Camargo Moyses
Mar 14, 2023
11:30am — 12:45pm