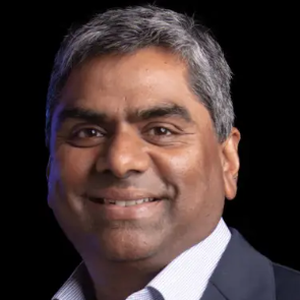 Chakri Gottemukkala is the co-founder and CEO of o9 Solutions. He is a technology visionary and the motivating force behind o9's cloud-based platform that is driving digital transformation and changing how integrated business planning is conducted across the world.
Starting in 2009 with co-founder, Sanjiv Sidhu, Chakri has brought together a world-class team to build the o9 Digital Brain, an AI-powered platform that helps companies make ​​better supply chain, revenue, and P&L planning decisions. Under his leadership, o9 Solutions has grown from two founders to a global organization of about 1,600+ employees with operations in North America, EMEA, India, and APAC.
Chakri holds a bachelor's degree in engineering from the Indian Institute of Technology (IIT) Madras, and a master's degree from the University of California, Los Angeles (UCLA).
Events featuring Chakri Gottemukkala
Mar 13, 2023
2:30pm — 3:30pm
Events featuring Chakri Gottemukkala
Mar 13, 2023
2:30pm — 3:30pm