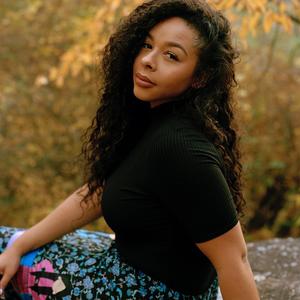 Sutton King, MPH, Nāēqtaw-Pianakiw (comes first woman), is Afro-Indigenous and a descendent of the Menominee and Oneida Nations of Wisconsin. She is a graduate of CMSV and NYU School of Global Public Health. She holds a bachelors in Psychology, a minor in Sociology and a masters in Public Health. She is an internationally recognized Indigenous rights activist, public speaker, published researcher and social entrepreneur dedicated to developing and scaling innovative solutions to improve Indigenous health equity across sectors. Her focus centers access and benefit sharing and culturally appropriate methodologies within technology, healthcare and business.
Her commitment to scaling innovative solutions that support mental health, women's rights, and access and benefit sharing for Indigenous peoples is achieving change and gaining national recognition along the way. As a founder, advisor and speaker, Sutton's work has been widely recognized by national publications and documentaries including the New York Times, ABC, Business Insider, Forbes, Science News, AM New York and more. In 2020 she was nominated as a David Prize finalist for her work to create a better, brighter New York City. She is an MIT Indigenous Solve fellow, and 3 time NYU Fellow participating in the NYU ignite alpha and beta fellowships. In 2021, she was named an NYU Female Founder and "one of the 100 most influential people in psychedelics" by Psychedelic Invest and PsychedStudio. In 2022, Business Insider recognized her as one of the 16 most influential women shaping Psychedelics.
Sutton is the co-founder and President of Urban Indigenous Collective, an Indigenous lead public health NGO supporting access to culturally-tailored health and wellness services for self-identified Indigenous peoples in Lenapehoking (NYC) and the greater NYC area (NY, NJ, CT, PA) through community-based participatory research, advocacy, community programming, and direct services.
Events featuring Sutton King
Mar 11, 2023
10:00am — 11:00am
Events featuring Sutton King
Mar 11, 2023
10:00am — 11:00am